Welcome to The United Pyrotechnics (HK) Ltd. Official Website!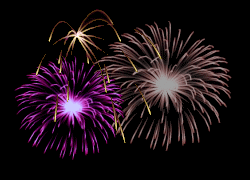 United Pyrotechnics is a leading marketer of display and consumer fireworks in the United States, Europe, and South America.
United Pyrotechnics has been in the fireworks business since 1989. The company works with the best run and safest factories in Hunan, Jiangxi and Guangxi Provinces.
United Pyrotechnis is dedicated to supplying the safest fireworks and the most spectacular fireworks to our customers.
With years of experience of manufacturing private label fireworks for our customers, United Pyrotechnics is proud to introduce "The United Pyro Feel the Power" line of fireworks to the US firworks enthusiasts. This line of fireworks is carefully selected by experienced pyrotechnicians and will definitely thrill the ultimate consumers.
United Pyrotechnics is a member of the American Pyrotechnics Association and the American Fireworks Safety Laboratory.